. . .you might want to consider some of this headgear I found on Etsy. Otherwise, I'd stay away.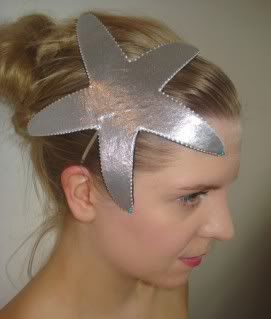 This shiny starfish is eating her face.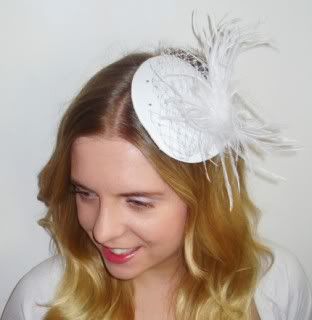 This is from the Wedding collection. Something old, something new, something fucking hideous that my cousin made out of a paper plate.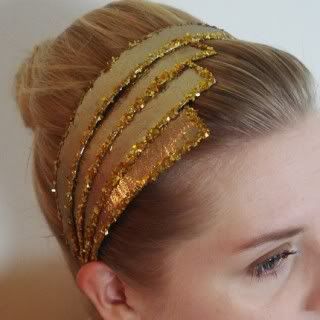 One time, at color guard camp, we all made our own headbands for the parade out of cardboard and spray paint.
I'm totally down with being craftacular and all that, but these kindergarten craft projects are being SOLD. . .for MONEY. . .like $30 or $40 a pop. From CANADA - well, that explains it.